At Rockbrune Safety comes first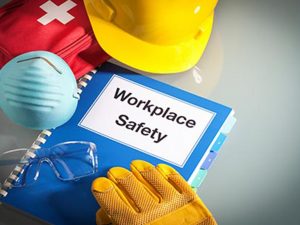 At Rockbrune Bros Movers, safety is essential for a healthy workplace for both the staff as well as our customers. With that in mind, our team get training geared to reinforce quality service while following safety guidelines by attending United Van Lines' training courses. 
We give both new and experienced employees the tools and techniques to provide quality service for each and every move. Prior to training, all staff members are background checked. 
We train our: Van Operators (Drivers) on Container Skills, Packers and Loaders and our Moving Consultants.Yes
Van Operators (Drivers)/ Container Skills
All of our drivers are sent to the United Van Line head office in Mississauga, Ontario for a three day training course to gain hands-on experience of the preparation and loading of household goods in a home setting.
During these training sessions our employees gain experience and proficiency in:
Customer service.
Treating customer homes with the utmost respect.
Inventorying items.
Loading and unloading.
Set-up.
All move related documentation.
Our packers are properly trained to pack all fragile and breakable items so that your possessions arrive in your new home safely. Our Loaders are taught the proper way to wrap and protect all your fine furniture and appliances, and load the items for delivery at destination.
The Moving Consultants learn the basics of estimation during these training courses, as well as the operational side of the business. This hands-on approach broadens their product knowledge as they learn about the programs and services offered by United Van Lines.