learn how you can EARN air miles®™ WHEN moving
We're members of United Van Lines (Canada's most popular long distance moving network) who are the only moving company in Canada authorized to let you earn AIR MILES®™ when you move (terms and conditions apply); so you can earn AIR MILES®™ when moving with Rockbrune Bros Movers! 
Every reward mile earned equals one mile of free air travel. Reward miles can also be redeemed for a variety of other offers such as admittance to entertainment events, theme parks, fine dining, free long distance, and much more.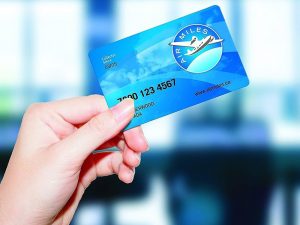 If you are not already an AIR MILES ®™ Collector, enrollment is easy and free of charge. Sign up now! 
Terms and Conditions
* Valid at www.uvl.ca. Get 100 AIR MILES®™ Bonus Miles when you book a move by September 30, 2020. Minimum qualified purchase must be spent in a single transaction, excluding taxes. AIR MILES®™ card must be presented at the time of the purchase. Cannot be combined with any other Bonus Offer.
Mention Code EGUVL at time of booking.
®™ Trademarks of AM Royalties Limited Partnership used under license by LoyaltyOne, Co. and United Van Lines (Canada) Ltd. Other promotions when you move with us through United Van Lines, where you can earn for your personal move or corporate transfer:
Interprovincial1 moves:
200 reward miles for moves over 10,000 lbs.
150 reward miles for moves over 5,000 lbs
100 reward miles for moves under 5,000 lbs.
Intraprovincial2 moves:
Warehouse to warehouse shipments do not apply. Minimum $500 purchase. Ask your Moving Consultant for clarification of our registration policy on interprovincial1 and intraprovincial2 moves.