Moving can be an eventful experience at the best of times. However, making an international move adds even more challenges and differences including possible language barriers, different customs, different climate, and other factors of the new locale that may be radically different then what you are used to. Rockbrune Bros Movers has the expertise to ensure a smooth international move for you and your family.
International Moving Methods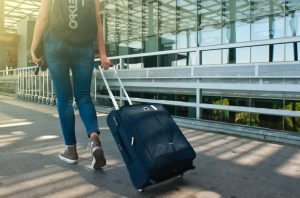 We take pride in our expertly executed international moves. 
Rockbrune Bros Movers  work closely with our contacts all over the world to ensure the best international moving service. 
There are two (2) methods used when moving internationally:
Air Freight.
Ocean Freight.
What are the costs and benefits of Air Freight
Air Freight shipping is the fastest and most reliable method of international shipping for smaller loads. Although more costly than Ocean Freight shipping, Air Freight features benefits such as:
Low cost insurance premiums.
Ability to transport cargo almost anywhere.
High level security.
Ocean Freight Benefits and Costs
Ocean Freight shipping is the cheaper alternative to Air Freight shipping. This method of shipping has many benefits such as:
Large ports that ensure quality service.
Flexibility in transportable items.
Ability to hold heavy and large loads.
Our relocation consultant providing you with the estimate will further explain the pros and cons of both methods of transit.
International Moving Experts
 Our International Moving Consultant will review:
Air/Ocean Freight Waybills.
Inventories and Insurance Certificates.
We ensure that during each part of the shipping process, your goods are being tracked from origin to destination.
Is your Company Relocating you?
If your move is a company-paid relocation, you will need to know your company's international moving policy. Most companies have restrictions on overseas shipments, as well as the possibility of storage in your home country. 
Knowing the international moving policy will help you to appropriately narrow down which possessions to take with you on your move, and how they are to be shipped.