Rockbrune Bros Movers provides industry-leading office and corporate moves in Ajax, Barrie, Oshawa and central Ontario. Our award-winning team provides professional moving services and direction during your office move, ensuring a stress-free experience for everyone involved.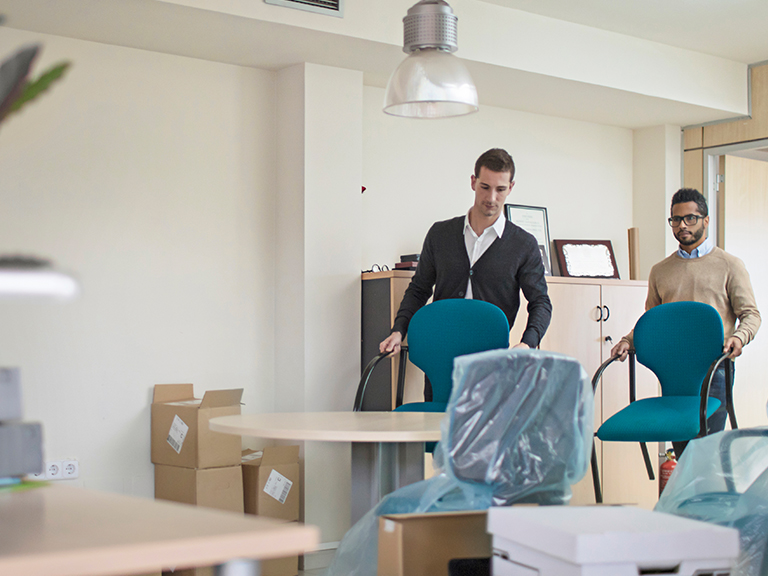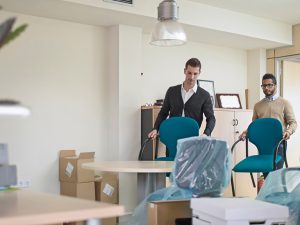 When coordinating an office move, your relationship with your Office Moving Consultant is a key component of a successful and cost-efficient move. We begin every office move with a meeting to understand your specific moving needs. As experts in managing office move logistics, we come prepared to answer any questions you may have and to suggest the best possible plan for the most efficient move.
During the planning process, your Consultant will discuss all scheduling requirements and other plans for the moving day. In the case of larger office moves, a blueprint of the current location and the prospective location is extremely useful for planning and expediting the moving process.
You will also provide you with removable labels for all office content such as desks, chairs, filing cabinets and more. These labels will help to facilitate the identification and placement of office furniture and equipment during your office move.
After finalizing the details of your move, your Consultants will provide you with a written estimate. This estimate will be based on a visual survey of your office. The price will be determined by:
The size of your office. 
Crew members required. 
Number of trucks needed. 
Space planning required, and 
The distance of your move. 
Our Office Moving Consultant will be happy to answer any questions you may have or clarify any estimate related charges. Contact us today!
There are many steps to take to ensure your workday before and after your move is smooth and stress-free.
Arrangements should be made in advance with the property managers of both origin and destination locations, for uninterrupted service (if applicable) and loading/unloading access. Proper access and elevator usage translate into cost savings during your office move.
Ensure employees have properly packed and labelled any belongings as necessary.
An onsite project manager will be provided to assist in any packing of items such as files, computers, and more. A team will also be deployed to help with the disassembly and reassembly of large items such as desks and cubicles.
Our staff will ensure the premises of your new office, as well as your old office, are left clean, tidy and spotless.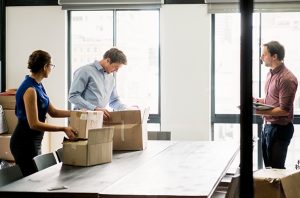 In advance of your office move, you should contact the firms that have service agreements with your company. You will have to notify them of the office move and find out if these items can be moved by a professional moving company or if they require their own carriers to relocate the equipment. If these items can be moved by a moving company, make certain that your servicing company prepares them for safe transit.