our relocation professionals CAN HELP
Moving to the United States can be difficult to do on-time and on-budget. Let the expert team of relocation consultants, dispatchers and drivers at Rockbrune Bros Movers take the stress out of your Canada-US move. For cross-border moves we operate via United Van Lines USA who are the largest and most experienced hauling fleets in the US, ensuring peace of mind for you.
Unsure how COVID-19 border closures impact your move? Want to know more about the best way to keep your family safe and healthy while moving to the U.S.? Contact us for the most up to date COVID-19 moving information.
Experts in cross-border moving
Our team is trained to handle all entry requirements and customs documentation during your cross-border move. Your household goods and automobiles will be in safe hands and with trucks crossing the Canada-US border regularly, our customers receive the same professional quality of service wherever in North America they choose to relocate. Our friendly and knowledgeable staff will ensure you are well prepared for your move.
Moving to the U.S can be a stressful situation, but by choosing expert movers you are taking the first step in the right direction. Our many years of experience and knowledge eliminate the frustrations associated with moving goods across the border.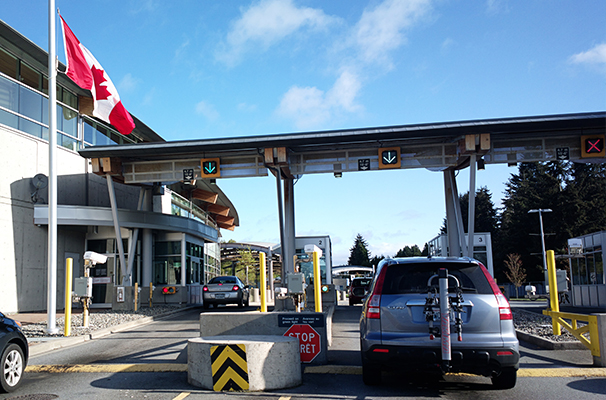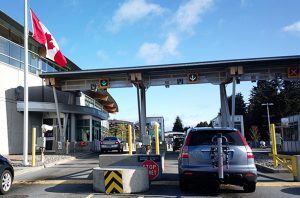 We can assist you in ensuring that you have the proper documentation for customs clearance that is essential for a problem-free transfer. To do this, we provide all customers moving to the United States with a detailed guide with information on:
Required documents for all family members moving (Passports, Work Visas, Birth Certificates, Social Insurance Cards).
Customs information.
Restrictions on household goods.
Information on vehicle entry.
Your Rights and Responsibility brochure.
Name, telephone, fax numbers and addresses for various government agencies.
Without the required documentation your goods may not be allowed to cross the border or may be placed in bond which can be very expensive and time consuming.
Start planning for your cross-border move today by contacting us for a stress-free move.